Donations

Greyhound Crossroads is a 501C3 non-profit that depends on donations to re-home and vet our greyhounds.
We ask adopters to give a minimum donation of $325 for their greyhound, which goes directly to the dogs in some form. Most of our dogs require about $350-$400 in vet care (spay/neuter, shots, teeth cleaning, complete physical, etc.) but sometimes they come with injuries which cost far more than that amount. A trip to the specialist vet for broken legs or severe health problems has cost us between $750 and $3000. Some racing owners are able to help out with expenses for their racers and get injuries repaired before we get them, but many are unable to. We take greyhounds either way.
Sometimes we get older dogs with really bad teeth (greyhounds tend to have bad teeth that require frequent cleanings). Many times we have to remove teeth or do major work to improve their dental health. This alone can cost up to $500.
Normally we can arrange transportation for our greyhounds by having the owners or trainers deliver them to us. Our volunteers do have to drive at least as far as Columbia to meet the hauler and may drive as far as Florida, Alabama, West Virginia and Arkansas to pick up dogs from the tracks themselves. Our volunteers also have to get the dogs to and from our greyhound vets across the state so we help them with the gas for transports.
You can see why donations are so important to us. You can choose to make donations toward our general fund that covers all vetting or give to our special foster fund that buys food and pays for transportation for our fosters. Just specify what fund you want your donation to go into. We accept Paypal donations at GcPaypal@yahoo.com.
We are a 501(c)(3) organization, which means you get a tax deduction every time you help us! For donations above $250, you'll need a statement for your income taxes with our name and information. Just ask!
For donations below $250 you may document with your own receipts or a statement from us - whichever is easier. Again, just ask!
(If you're in doubt, ask your tax accountant because we know more about dogs than taxes. Also - adoptions fees are not deductible because you are receiving goods with value for your donation.)
You can pay us with Paypal to the account "GcPaypal@yahoo.com" or by sending a check to
Greyhound Crossroads
314 Sample Rd, Greenwood, SC 29649
Thank You!
Greyhound Crossroads also welcomes "stuff" donations!
We are always in need of: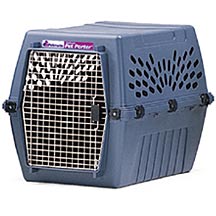 Feeding bowls
Blankets
Martingale collars and leashes
Greyhound muzzles
Gas gift cards
Crates 48" long metal or plastic
Dog Beds
Heartworm Medication
First Aid Supplies
Fencing
New Syringes 20cc size (with no needles) for giving liquid wormer
Greyhound Crossroads welcomes skills donations
Do you enjoy arts and crafts? Create one unique item that we could auction off, or create something that can be made available for long-term ordering.
Do you own a business? Perhaps you could donate one item to our fundraising auctions.
Do you run a service-oriented company? Donate one set of services, like a grooming session or one weekend stay at your boarding kennel.
Do you have connections with the press or publications like magazines, the news, outdoor advertising, or an online blog? Every time we appear publicly, we reach a new audience.
Are you an Ebay seller? Run an item and donate a percentage to Greyhound Crossroads through Mission Fish. This helps us and it links people to our site.
Do you have a pet-related business? If so, provide your customers with information on GC. Also, sell us items we might need at your cost.
You could also provide samples and/or coupons to be distributed with each dog as it goes to its new home.
Is there something we've not thought of? Let us know! We are always open to offers of help!
---