GC in the News
Greyhound Crossroads is chosen American Greyhound Council's 2015 Greyhound Adoption Group of the Year! Read about it on the American Greyhound Council's Website!
Another Article about one of the senior boys placed through our group in People Magazine's Pets Edition April 2015
An Article about Amy, and her adopted Greyhound Crossroads Greyhounds: Rushing On Home, Pat C Tour and Stardust Rambo
Doggies.com article about one of our greyhounds, Tobin Frost
Greyhound Crossroads Adoption Group of The Year Article in The Greyhound Review Magazine in 2016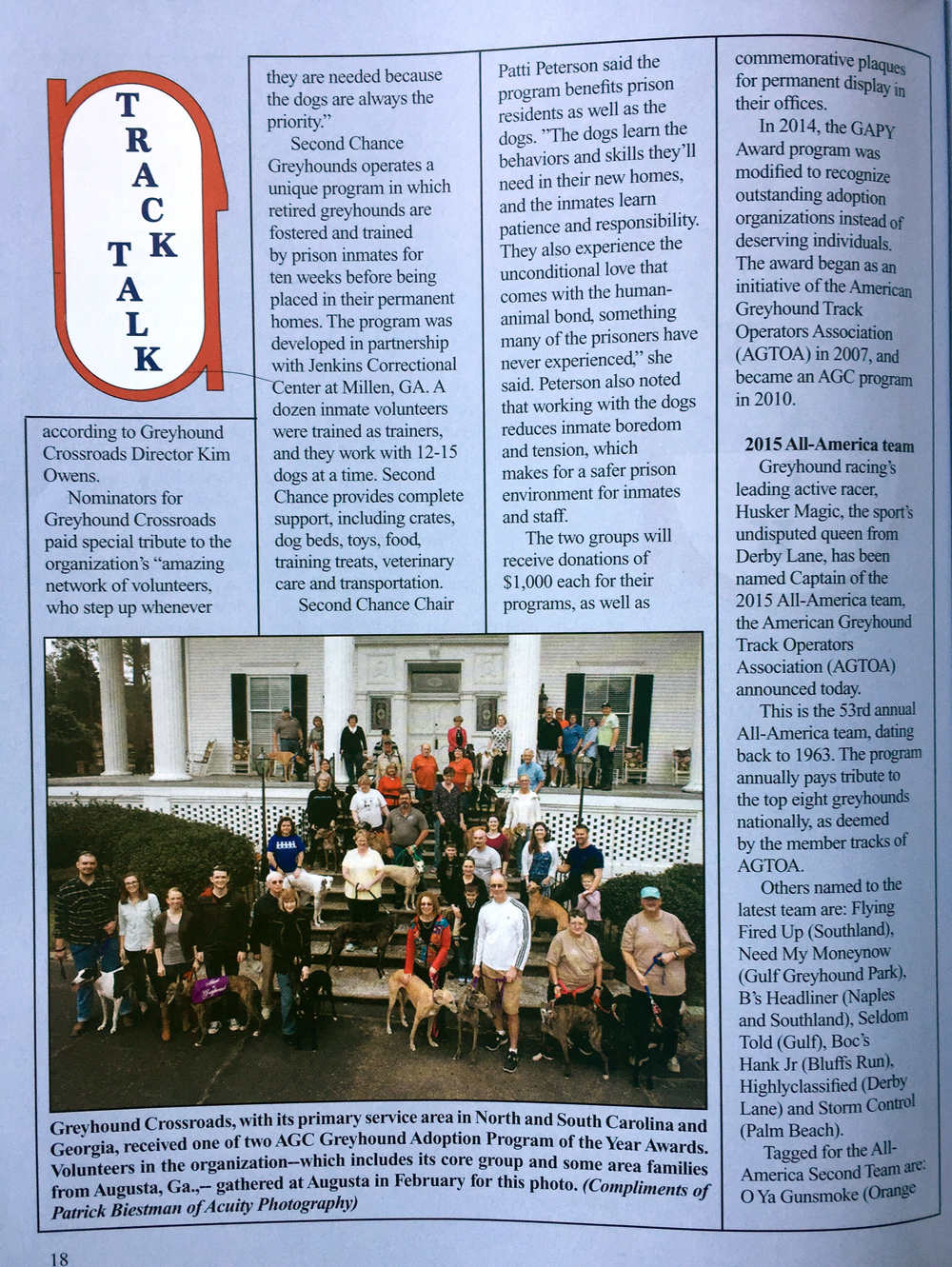 Greyhound Crossroads in the Greenville Journal in Greenville SC in 2012. Read it here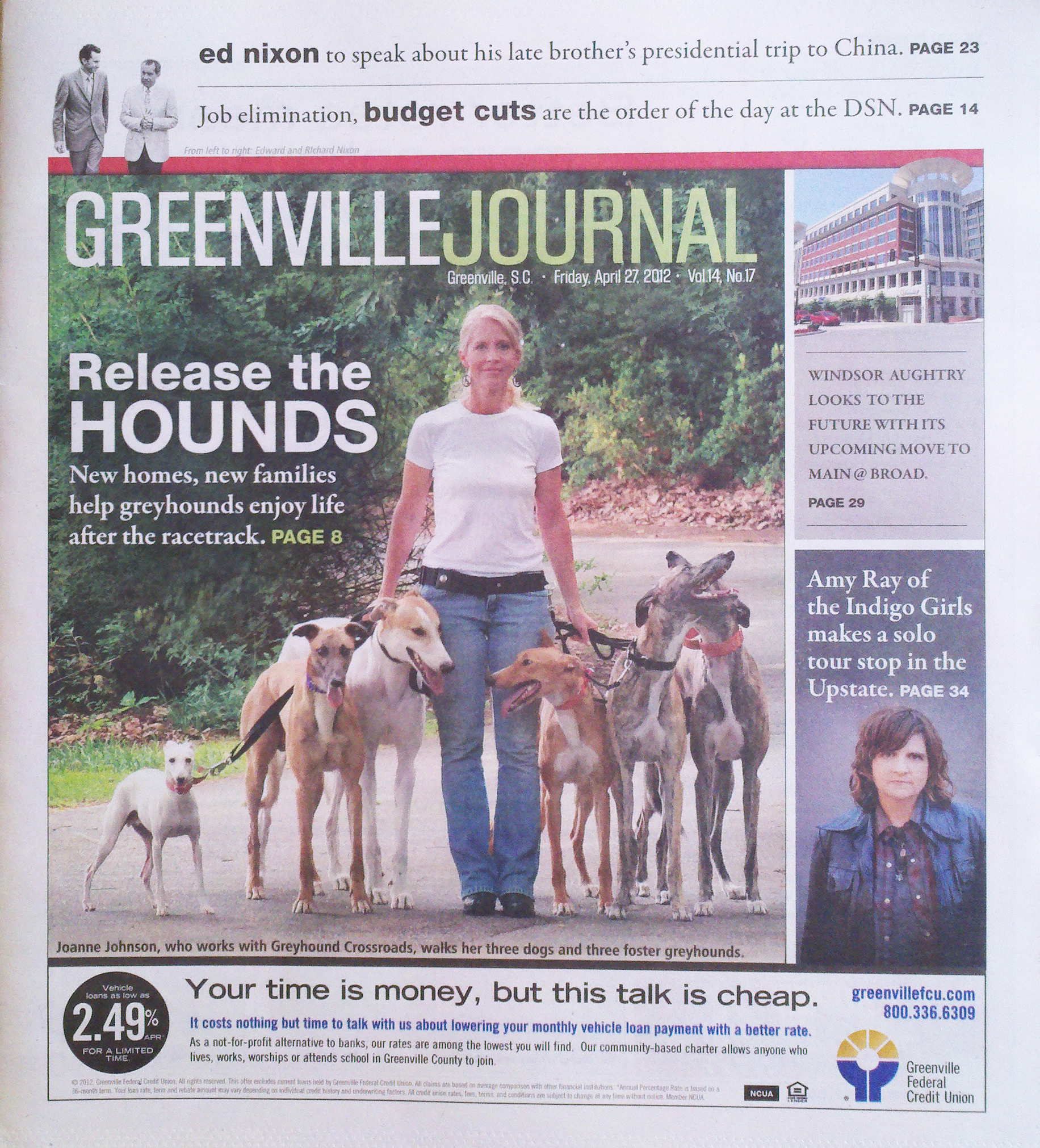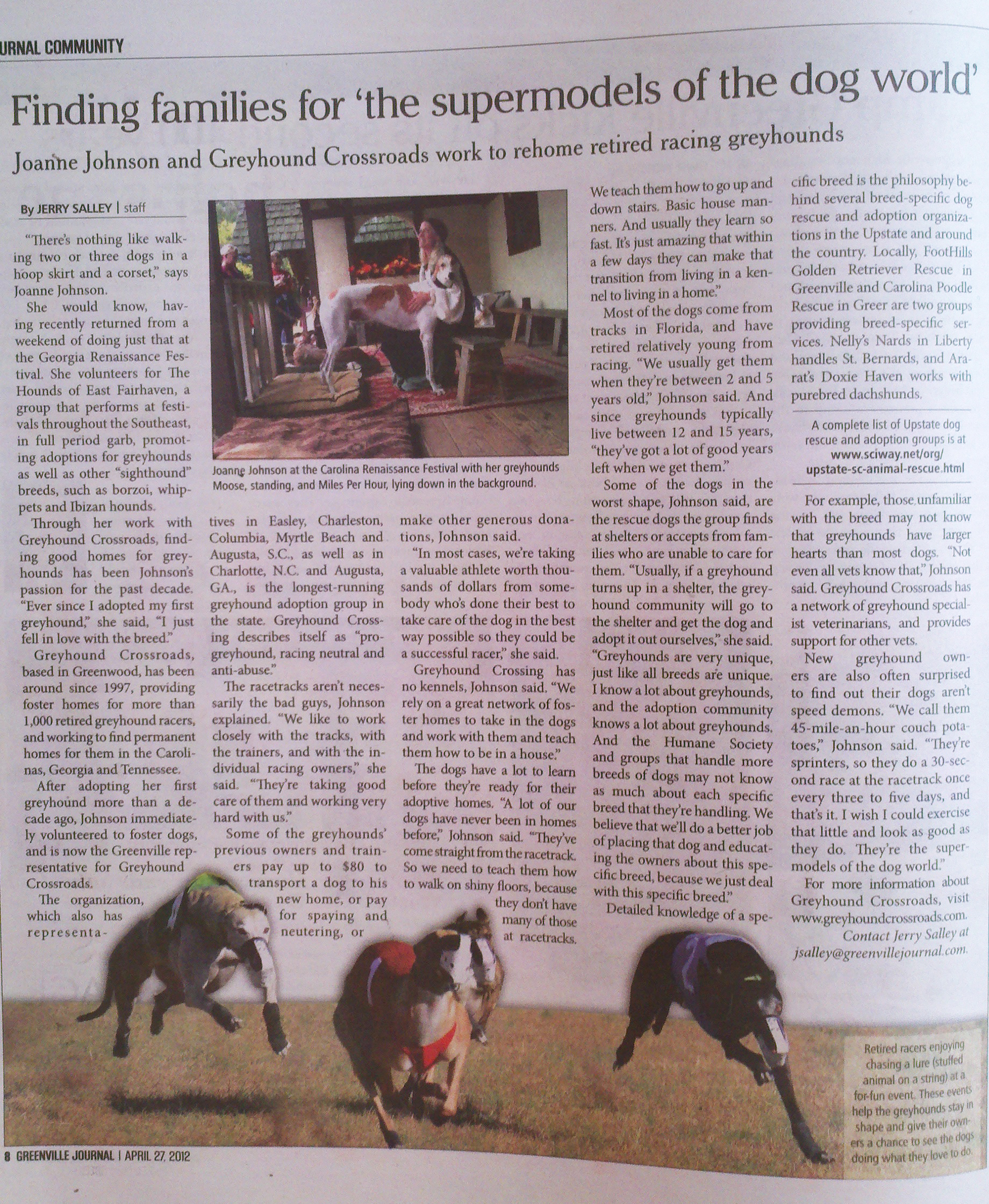 One of our adopted greyhounds, DKS Linden, is chosen for the cover of The Dog & Hound Magazine

Article about Greyhound Crossroads in the Gaffney SC Ledger Click Here to Read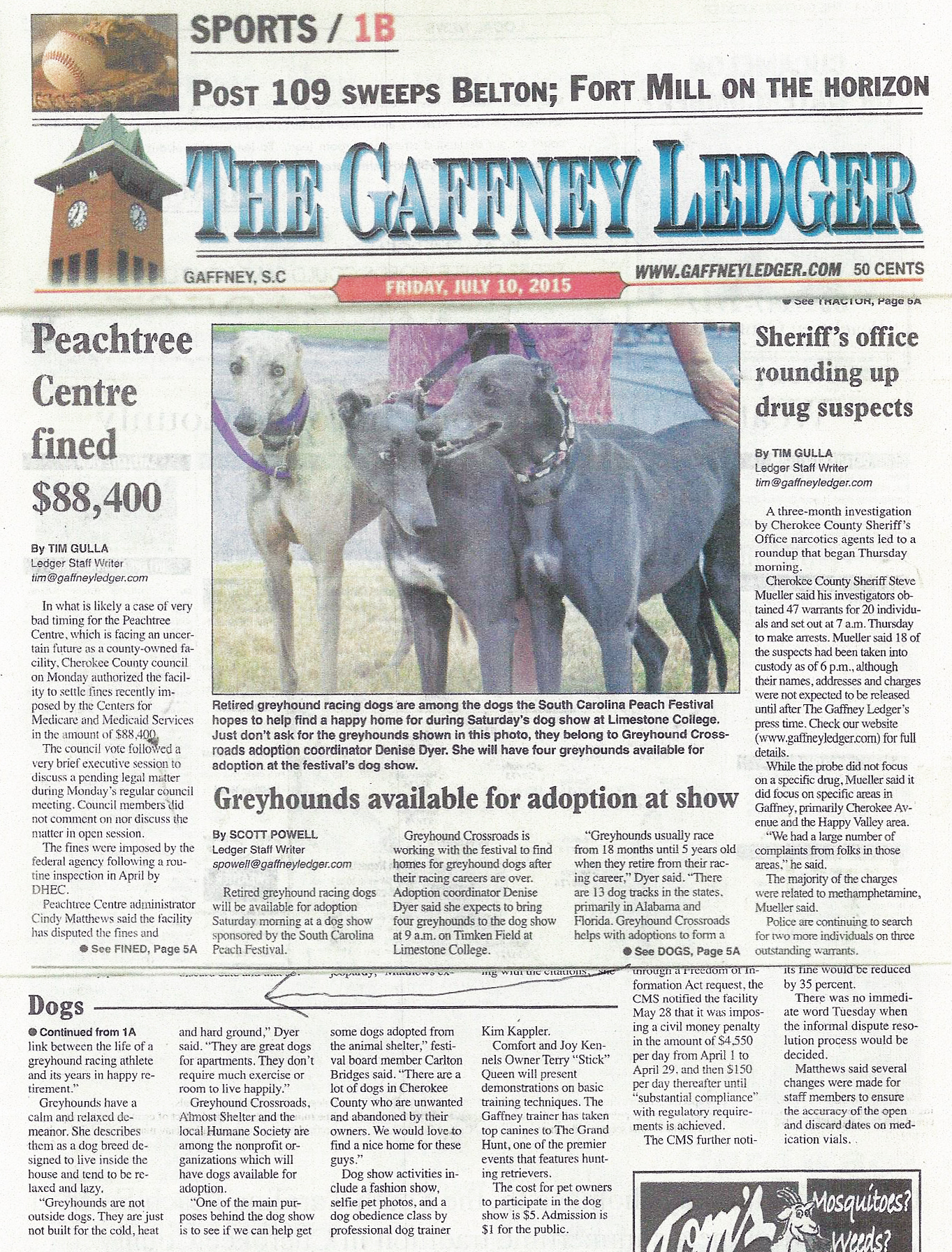 An Article about Greyhound Crossroads and our Beach Bound Hounds Event in Southern Paws & Tails South Carolina's Quarterly Magazine for Pet Lovers.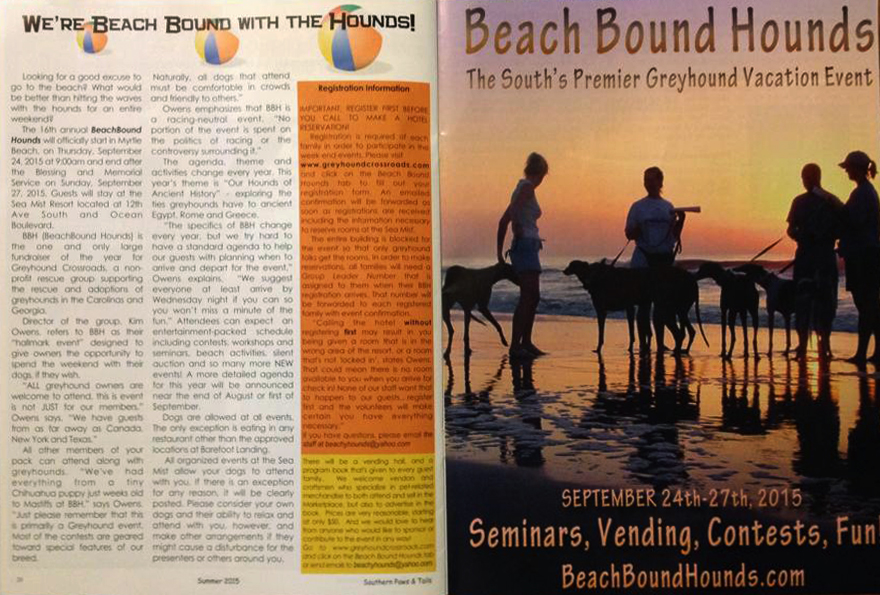 Our adoption Rep, Joanne Johnson, makes the front page of the Woodruff SC Paper

Our Adoption Rep Joanne Johnson and her Greyhound Crossroads Greyhounds Streak and JD featured in the last issue of Celebrating Greyhounds Magazine in Summer of 2013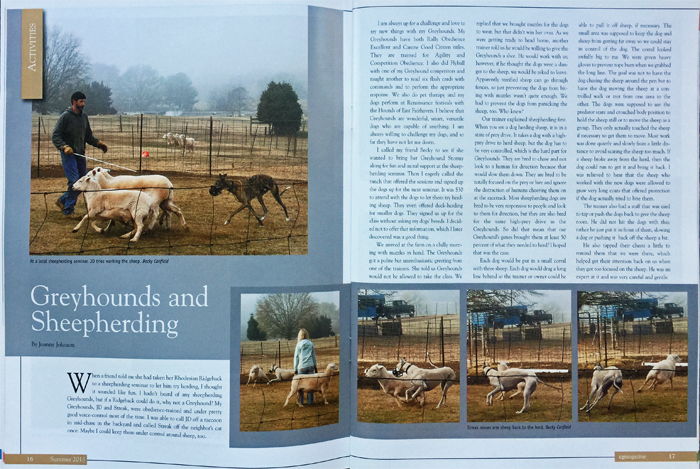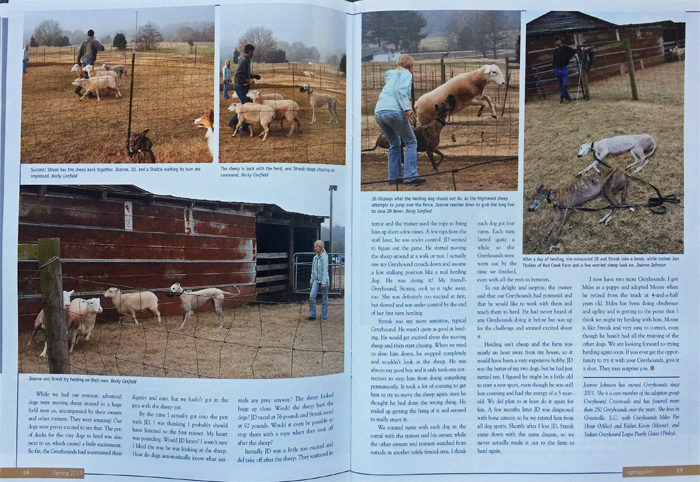 Our Greyhound vacation event, Beach Bound Hounds, featured in Dunes Living in 2014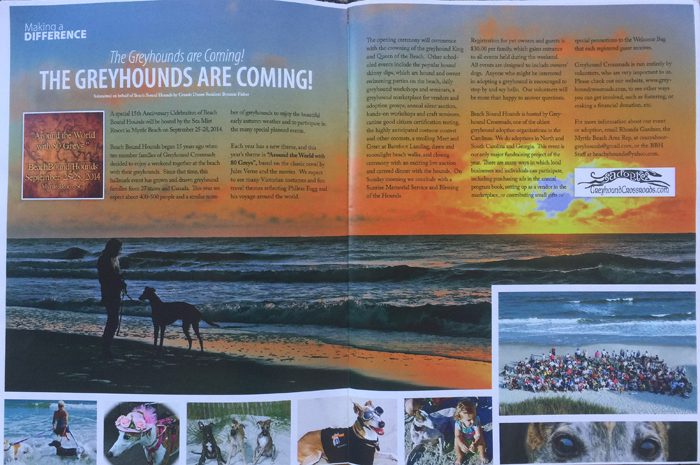 Beach Bound Hounds featured in the Sandlapper Magazine of South Carolina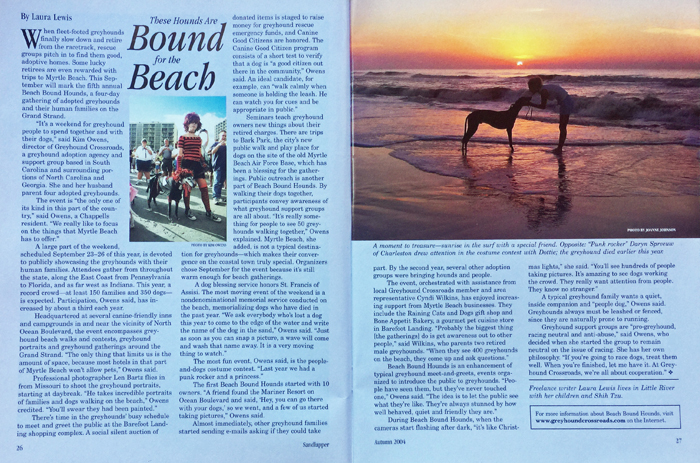 ---